Passion for our community, customers, and employees with responsible business practices to improve the world
Good Stewards of Natural Resources Making Positive Contributions to Global Environmental and Social Challenges
Libra has an incredible and historical legacy of being a contributing member in all the communities where we work and live. Our mission and value statements only formalize the passion, higher standards and excellence we have practiced in all aspects of conducting business, caring for our customers, and our team members for over forty years. Intrinsically we exemplify a culture of accountability to ourselves, our community, our customers and the environment – this is Libra.
LIBRA INDUSTRIES CORPORATE SOCIAL RESPONSIBILITIES
Libra is deeply committed to acting with integrity and responsibility in everything we do – in all of our actions with our employees, our customers, our suppliers, and with the communities in which we live and work. With decades long presence at all locations (up to 85 years!), great tenure across our employee base (up to 50 years!) and decades long relationships with our customers and suppliers, it's obvious that we place high value on long term partnerships. That's why we place high importance in doing things the right way. We are in it for the long haul!
OUR COMMITMENT TO THE WELL-BEING OF OUR EMPLOYEES
At Libra, we truly believe that our people are our most valuable asset, and the basis for everything we do and achieve at Libra. We strongly believe in the importance of supporting our employees while treating them fairly and ethically. Through our many employee programs, we strive every day to improve
Libra Industries has received Safety Awards recognizing the number of hours worked without lost time accident. We as a company and team are very proud of these accomplishments.
Libra promotes a healthy lifestyle to all of our employees through numerous programs. We offer discounts to gym memberships, healthy options for food at work and exercise programs including healthy competitive team challenges. Libra Industries facilities are smoke free and we promote cessation programs for those looking to quit smoking.
We promote the use of variable standing desks, to reduce the negative health effects of sitting in front of one's PC for long stretches.  In ways large and small, we have our employees well being at the top of our priority list.
Libra Industries regularly hosts Blood Drives for the American Red Cross, recognizing the benefits of giving blood.
OUR COMMITMENT TO PROTECTING THE ENVIRONMENT
Libra Industries demonstrates our Corporate Social Responsibility in our efforts to protect the environment and reduce our carbon footprint as much as possible. Just a few examples of this commitment include: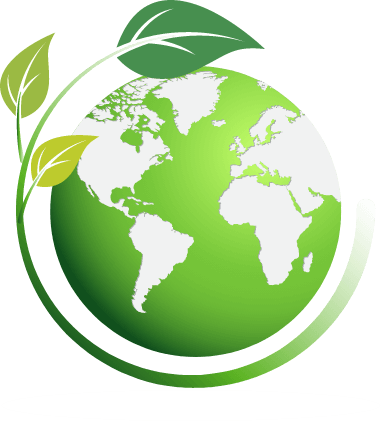 Libra Industries participates in ensuring as much of our production waste is recycled using local programs at each of our facilities.
Libra Industries has invested substantially in substituting lighting products on both the shop floor and offices to LED options to reduce electricity usage.
Environmental Compliance Education
A key element of Libra's Continuous Improvement  curriculum includes environmental compliance and awareness 
LIBRA INDUSTRIES IS COMMITTED TO A SAFE AND ETHICAL SUPPLY CHAIN.
Libra Industries is committed to ensuring the health, safety and protection of all those who come into contact with our products and business, and we require high social, environmental and human rights standards among our suppliers. As such, we take careful measures to ensure that all of our materials and supplies are sourced from proper and professional sources and suppliers.  Our complete code of conduct expectations is extended to our supply chain, starting with our supplier evaluation and qualification process, so that the foundation of our supplier partnerships is grounded in shared values.
OUR COMMITMENT TO OUR COMMUNITY
We are actively involved in partnering with each of these communities, through our charitable contributions and partnerships, and our partnerships in education and vocational programs. We are proud of where we work and live and our community outreach programs keep us closely connected.
Good things happen when business leaders mix with kids and each other. Through Libra's partnership with EDGE, we welcome students from Cleveland's Breakthrough Schools along with business and civic leaders from Northeast Ohio for a day of mentoring and fun in the Club Section of the Cleveland Indians baseball stadium. Visit Breakthrough Schools at www.breakthroughschools.org.
THE ALLIANCE FOR WORKING TOGETHER (AWT)
Libra Industries supports the AWT annual RoboBots Competition that is held to encourage local students to become engaged in the manufacturing process by designing and building a working robot. Libra Industries supports this event by providing leadership, personnel, and materials. Visit AWT at www.thinkmfg.com
DAYTON REGIONAL MANUFACTURERS ASSOCIATION (DRMA)
Libra Industries is an active participant in DRMA and works together with other local companies to improve the local Dayton community.
Libra Industries associates are allowed to spend paid time each year volunteering in the local community.