MENTOR, OH ― May 2018 ― Libra Industries, a privately held electronics manufacturing services (EMS) provider, is pleased to announce that it has installed an Omron VT-S730 3D Post Reflow AOI system at its Mentor facility. The company now has three 3D AOI systems from Omron, with the first two already running at its Dallas, TX facility.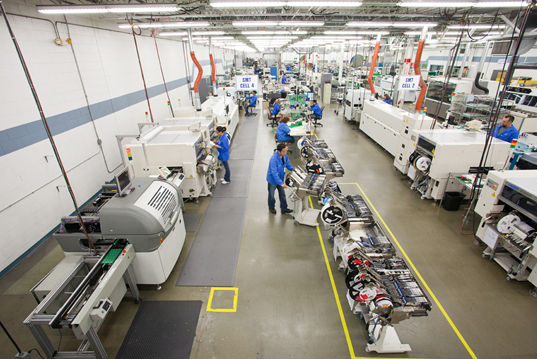 The Omron VT-S730 3D AOI machine offers 3D full component and solder inspection capabilities. It provides the quantification of solder joint shape which dramatically improves accuracy and reduces the number of false rejects. In the field, production needs are evolving with the consolidation of the traceability, and the implementation of quality management on a global basis.
Libra Industries has implemented the new high performance, high-speed inspection system to provide its customers with high quality SMT production. The company can certify its SMT production with full IPC standard compliance using Omron's new 3D-SJI technology.
With the 3D-SJI combo technology, Libra Industries can easily detect lifted lead, lifted component and component coplanarity, and provide high quality solder joint inspection. The VT-S730 features color highlight™ 3D solder shape reconstruction technology, as well as specific phase shift inspection technology that makes it a highly efficient inspection system.
Libra Industries continues to invest to provide customized manufacturing solutions to help make its customers more competitive and improve their profitability.