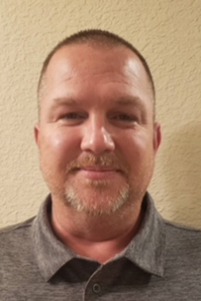 MENTOR, OH ― April 2021 ― Libra Industries, a privately-held systems integration and electronics manufacturing services (EMS) provider, today announced the promotion of Cory L McMaster from "Acting" Operations Director to Senior Director of Operations at its Dallas facility. McMaster has clearly demonstrated a strong devotion and loyalty to the team in Dallas, epitomizing the company's expectation for its leaders.
McMaster has more than 20 years of experience in the industry, 17 of which have been at the Dallas site. He has held numerous positions including Program Management, Engineering Supervisor, Assembly Manager, and most recently as the Libra Manufacturing Manager. These experiences, as well as his four years working in the FAA Aviation Repair station, have rounded him into a strong leader. With the retirement of Steve Schwaebler in January 2021, McMaster stepped into the role of "Acting" Operations Director for Dallas.
Jeff Swenson, Senior VP of Operations commented: "The leadership role in any plant is a difficult balance of financial performance with a genuine care and support for our most important resource…our people. Cory has demonstrated these qualities each day and on March 12th, he accepted the position of Senior Director of Operations."
McMaster is an IPC Certified Electronics Program Manager (CEPM). When he isn't working, he is spending the majority of his time raising his three daughters, and when time allows, he also does some largemouth bass and tournament fishing.
Libra Industries continues to invest to provide customized manufacturing solutions to help make its customers more competitive and improve their profitability.