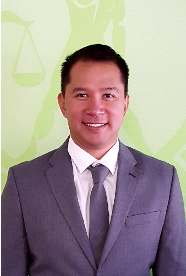 MENTOR, OH ― October 2017 ― Libra Industries, a privately held electronics manufacturing services (EMS) provider, is pleased to announce that it has hired Alan Vannasy as a Senior PCBA Designer. Vannasy is an electronics packaging designer with more than 12 years of experience in the design and development of new mechanical designs and printed circuit board designs, from initial concept to production.
Steve Schwaebler, Libra Industries' VP of Operations stated: "We are excited about Alan joining our design team. His wealth of experience and industry knowledge will make him a key addition to the Libra Industries family. I'm confident that Alan will play a vital role in providing and implementing high quality customer service and solutions to our clients."
Vannasy has held key roles at leading companies, including team leader – senior staff engineer and lead design engineer – physical designer. He is experienced at concept definition, design, analysis, prototype, performance testing, agency approvals, customer acceptance and transfer to production manufacturing. Vannasy is an IPC Certified Interconnect Designer (CID) and holds a B.S. in Electrical Electronics Technology from Texas Tech University in Lubbock, Texas.