DAYTON, OH ― February 20, 2023 ― Libra Industries, a privately-held systems integration and electronics manufacturing services (EMS) provider, is expanding its footprint and capabilities in its manufacturing facility in Guaymas, Sonora State, Mexico. The capability enhancement includes new state-of-the-art equipment supporting sheet metal fabrication and powder coating.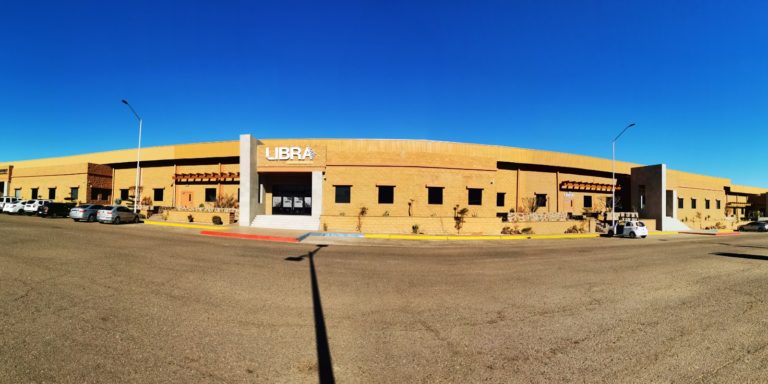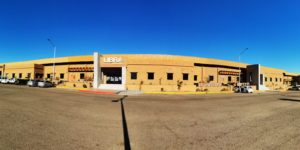 Vertical capabilities at the Guaymas plant include sheet metal fabrication, (targeted at low volume/high mix high reliability applications), in-house batch and continuous conveyor powder coat, CNC milling and turning, grinding, and cables.  These vertical capabilities support high level mechanical assembly and systems integration.  The expansion is supported by the construction of 84,000 ft2 of new building construction.  Libra's Guaymas operations supports customers' products in the medical, aerospace, industrial and semiconductor Wafer Fabrication Equipment (WFE) markets.
Libra Industries operates four world-class manufacturing facilities, including operations in Dayton, Ohio; Cleveland, Ohio; Dallas, Texas and Guaymas, Mexico. The company serves a diverse and balanced customer base of industries including medical, military/aerospace, semiconductor and industrial. Libra Industries serves high reliability markets which require customized supply chain solutions with technically sophisticated manufacturing and quality requirements.
Libra Industries continues to invest to provide customized manufacturing solutions for its customers' complex product requirements. Through its broad range of capabilities, Libra offers its customers the most capable manufacturing team in the industry. For more information about Libra Industries, visit www.libraindustries.com.
###
About Libra Industries

Libra Industries is a leading provider of Systems Integration & Electronic Manufacturing Services (EMS), serving OEMs with complex or technologically sophisticated manufacturing requirements in a broad range of industries including Medical, Mil/Aerospace, Industrial, Semiconductor, Robotics and Communications. Nine world-class manufacturing facilities allow Libra Industries to provide customers with manufacturing flexibility including complete system build, module and subassembly production, as well as simple to complex PC board assembly. With an ongoing commitment to investing in people, quality systems, and the latest manufacturing equipment and processes, Libra Industries is committed to managing their clients' products from initial design and prototype to full production; assisting their clients in their efforts to improve time to market, reduce total systems cost, and increase quality.