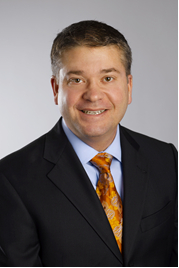 MENTOR, OH ― August 2017― Libra Industries, a privately held electronics manufacturing services (EMS) provider, today announced that Roy Starks, Director of Program Management, will co-chair the Manufacturing Excellence Track during the technical conference at SMTA International on Tuesday, Sept. 19, 2017 from 11 a.m. – 12:30 p.m. in Room 46. The SMTA International Technical Conference is scheduled to take place Sept. 17-21, 2017 at the Donald E. Stephens Convention Center in Rosemont, IL.
The evolution of the Internet of Things (IoT) and ubiquitous computing are transforming the electronics industry and the complexity of manufacturing.  As devices become smarter and more connected, data becomes more available, and insights into manufacturing and the supply chain can be further realized. This session will reveal the challenges associated with this transformation, and consider how Industry 4.0; including IoT, cloud, and cognitive computing will impact the supply chain and change today's factories.
Starks oversees Libra Industries' Purchasing Department. His level of dedication to internal and external customer satisfaction is very important for the success of Libra.
Libra Industries continues to invest to provide customized manufacturing solutions to help make its customers more competitive and improve their profitability.