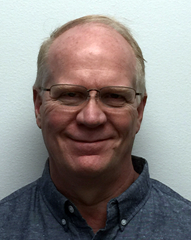 MENTOR, OH ― August 2019 ― Libra Industries, a privately held electronics manufacturing services (EMS) provider, is pleased to announce that Glenn Watson, Quality Manager at its Dallas facility, successfully completed his recertification as an IPC Certified Trainer for IPC-A-600 and IPC-A-610. Additionally, he became an IPC Certified Trainer for IPC-7711/7721. Watson has been with Libra Industries for more than 14 years.
Libra Industries is committed to quality assurance and continuous product improvement. IPC recognition sends a strong message to customers that the company is serious about implementing these IPC standards.
For many years, the IPC-A-600 Acceptability of Printed Boards and IPC-6012 Qualification and Performance Specification for Rigid Printed Boards documents have set the standard for PCB workmanship quality, giving comprehensive acceptance criteria with full color illustrations and photographs showing all types of printed board surface and internal conditions. Because of its importance to both the PCB manufacturer and assembler, the IPC-A-600 has become one of the most widely used documents ever published by IPC.
IPC-A-610, Acceptability of Electronic Assemblies, is the most widely used standard published by the IPC. With multiple language versions, it has an international reputation as the source for end-product acceptance criteria for consumer and high reliability printed wiring assemblies.
The IPC Training and Certification Program Using IPC-7711 and IPC 7721 teaches industry-approved techniques on through hole and surface mount rework, land, conductor and laminate repair. Also, it provides a flexible, highly skills-oriented training program with teaching materials that enable qualified representatives to train operators on a variety of procedures from the IPC-7711B/7721B Rework of Electronic Assemblies/Repair and Modification of Printed Boards and Electronic Assemblies.
Libra Industries continues to invest to provide customized manufacturing solutions to help make its customers more competitive and improve their profitability.