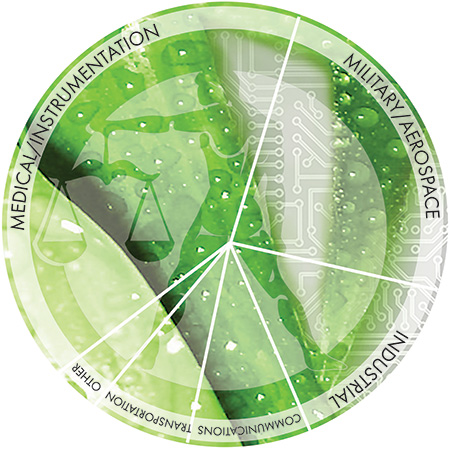 Libra Industries is a leading provider of customized manufacturing solutions serving organizations in a variety of industries with technically sophisticated manufacturing and quality requirements.
Our sophisticated manufacturing solutions can be utilized in many industries including industrial automation, medical, military and aerospace, instrumentation, and computer communications. We also have expertise in the manufacturing of radio frequency-enabled products.
When the time comes for high-volume, low-cost, offshore manufacturing services, we have established and ready solutions to make the transition seamless to your organization. We recognize that there are no "one-size fits all" solutions for cost-effective volume manufacturing. We have partnered with carefully-selected and fully-qualified offshore manufacturing partners to provide customized solutions for your production requirements. With more than 30 years of experience in electronics manufacturing services, Libra Industries has the insight required to select partners who are competent, responsive and operate their business responsibly, thus removing the risk from our clients of making the wrong choices.