OUR COMMITMENT TO THE WELL-BEING OF OUR EMPLOYEES
Libra Industries strongly believes in the importance of supporting our employees while treating them fairly and ethically. Through our many employee programs, we strive every day to improve the lives of our employees and their families. Just a few examples of this commitment include:
THE LIBRA INDUSTRIES FAMILY SCHOLARSHIP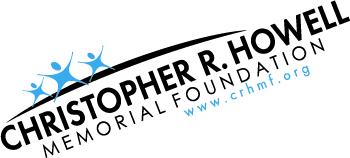 The Libra Industries Family Scholarship awards an employee or family member of an employee with a scholarship at the college of their choice. This scholarship is awarded and funded through the Christopher R. Howell Memorial Foundation.
ANNUAL ASSOCIATE HEALTH FAIR
To help with our employees well-being, Libra Industries hosts an Annual Health Fair. At these Health Fairs there are a variety of tests and checkups provided for each employee to help them continue or start a healthy lifestyle. Some of these tests include, blood pressure, cholesterol, BMI, height and weight. We encourage all of our employees to participate by making it fun and exciting with small giveaways and a different theme each year.
Libra Industries promotes a healthy lifestyle to all of their employees. In an effort to help with healthy choices, years back, Libra brought in a Healthy Vending Machine option. In these machines there are many varieties of healthy options that are lower in calories, sodium, sugar and carbohydrates.
Last year Libra Industries was awarded a Safety Award that recognized the number of hours worked without lost time accident. The number of hour were an outstanding 1,597,940! We as a company and team are very proud of this accomplishment!
Libra Industries regularly hosts Blood Drives for the American Red Cross, recognizing the benefits of giving blood.
There are many benefits of a standing desk. It improves not only your health but also your productivity in the workplace. A major health benefit is that it helps with the circulation of your blood. Standing allows your body to adjust and flex your muscles continuously. All in all, this keeps your blood sugar and blood pressure lower and ultimately lets you live longer. We all get the mid-day blues during our normal work day. Standing while working helps fight off those naturally occurring slumps that happen mostly after metabolic drops after meals are processed by your body. Standing will keep you focused and on task.